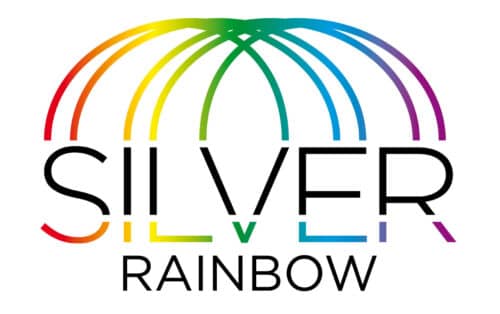 What is Silver Rainbow?
SILVER RAINBOW is a self-contained laminar flow jumping jet water fountain with integral lighting.
LAMINAR FLOW is a bead of still water which by day has a silvery appearance then in the dark, the jet of water lights up integrally with red, green, blue or a mix of the primary colours.
JUMPING JETS are as it says; the water flow is cut giving a display of jumping water jets.
Other jumping jet fountains / Problems
Other jumping jet water fountains on the market are more for the commercial market or for customers with footballer's type income. If you buy one of these it will cost in the region of £2,500.00 to just short of £4,000.00 and more, then you need to buy a pump, then you need to build a CLEAN WATER POND If you do it yourself it will cost £1000s if you employ contractors, it will be many more £1000s. 
You need clean water because normal garden ponds have far too much debris and aquatic life which could turn the nozzle into a tadpole cannon till it blocks up completely, this would happen in a matter of minutes. 
Any such pond is going to need 1000s of litres of clean water which YOU will have to keep clean, if the water is allowed to become polluted it will soon turn stagnant and will then need emptying cleaning out and refilling with clean water. Not only is this a lot of hard work, but a waste of 1000s of litres of water.
SILVER RAINBOW / Advantages
Silver rainbow is completely self-contained and requires zero excavations, it only needs about 160 L of CLEAN WATER which is much easier to keep clean and if it does become polluted it is not too big a job or waste of water to rectify.
HOW IS THIS ACHIEVED?
The pump and laminar flow nozzle are in the (90% recycled plastic) pump tank, the laminar jet fires into the receiver tank which is connected to the pump tank giving a circulation of water, this action aerates the water which helps avoid stagnation. We include covers and filters to assist in the job of keeping the water clean.
As mentioned before there is no need for any excavations as this system is completely self-contained it can simply be placed onto your patio or decking filled plugged in and turned on. With potted plants and garden ornaments, the whole system can be landscaped in in a few hours a fraction of the time and thousands of pounds cheaper conventional system.
Though this system does not need any excavation that is not to say it cannot be dug into the ground or incorporated into decking or flagging, but you will have to consider how you might empty the tanks for winter or for maintenance, cleaning etc. The pump / syphoning will be able to remove most of the water, but not all. There are pond vacuums which will hoover up what is left in the bottom. These are readily available at pond specialist aquatic centres and of course internet.
WHAT DOES THE SILVER RAINBOW PACKAGE CONSIST OF?
Pump tank & receiver tank with lids (Both 90% recycled plastic)
2 tank connectors with 3m of flat 50mm hose + stainless steel hose clips
Laminar Flow nozzle with integral LED light and water cutting guillotine
Pump, 3000 L/H capacity with flow control for extra refinement of the jet.
Compression chamber to even out the flow from the pump
Connecting hose + stainless steel hose clips.
Nozzle stand with side tightening knobs for angel adjustment
Watertight control box to industry standard IP 65 housing the power supply / transformer, the control panel where all facets of the running programme are stored on THE CHIP.
Leads from the control box to the pump, LED and guillotine all cable connections are watertight to industry standard IP 65
Package size and weight 
Single nozzle 70 x 50 x46cm – 18Kg
Double Nozzle 70 x 50 66cm – 36Kg
KEEPING THE WATER CLEAN
It is very important to keep the water free from air born debris, it is amazing what open water attracts from – leaves, grass, pollen, birds and their droppings, frogs, kamikaze insects, crisp packets the list goes on. 
The lid on the pump tank stops most of such stuff from entering the system, but the target tank is open to the elements so it will be necessary to keep an eye on the condition of the water. It is best to keep the PH slightly alkaline or acid this helps prevent the growth of micro-organisms.
There are plenty of websites and YouTube channels with all the information you will need so there is no point in us trying to improve on what is already out there.
WATER SUPPLY
The water must be clean tap water is ideal or from a clean natural source.
DO NOT USE SEAWATER.
The SILVER RAINBOW has not been tested using seawater and we do not know how corrosive this water would be.
SUSTAINABILITY
We are not experts in this field, but we have tried to be as responsible as we know how.
The water tanks are 90% recycled plastic and easily re-purposed

The body of the Laminar Nozzle is aluminium and stainless steel– recyclable.

All fittings are stainless steel – recyclable.

The pump has a core of copper wire – recyclable.

Our packaging is recyclable.

There are a few plastic and rubber elements that we cannot avoid, depending on the part of the world you live in, these may be recyclable or combustible for power generation.
future products
We have a 4-nozzle kit as shown in the picture (left), but this needs further development. This will be quite an expensive item in the four-thousand-pound area therefore it will definitely only be available on a made to order basis. If you like the look of this and would like to register your interest with no obligation, we will keep you updated on our progress.
Register your interest at – [email protected]